Installation
Though Poolmaster provides free delivery and installation*, chances are you will want to take advantage of a Softub's portability.
A Softub's shape, durability, and light weight make moving it a breeze. As you see below, installing it in its new location is easy; as easy as 1-2-3. Don't forget, we'll be there that first day to walk you through each assembly step.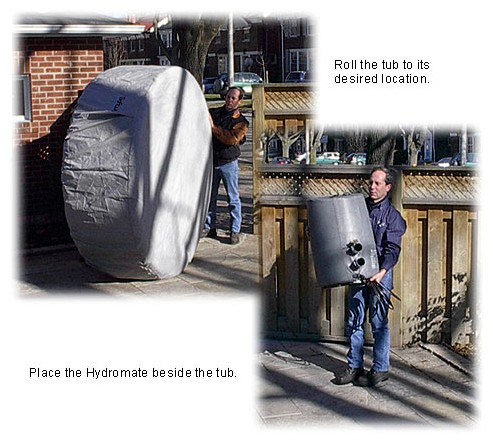 Step 1 – Position the tub and Hydromate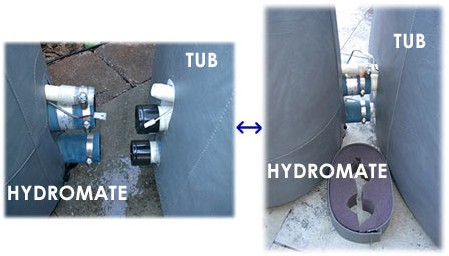 Step 2 – Join the Hydromate and tub
Line up the three hoses on the Hydromate with their counterparts on the tub.
Slide the tub and Hydromate together until the hoses on the Hydromate fit snugly over the hoses on the tub.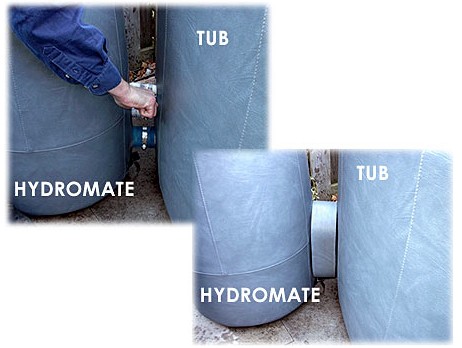 Step 3 – Secure the Hydromate to the tub
Use a nut driver to tighten the clamps around each hose.
Place the foam trim piece around the hoses to complete the installation.
Now you are ready to fill the tub. Wasn't that easy?!