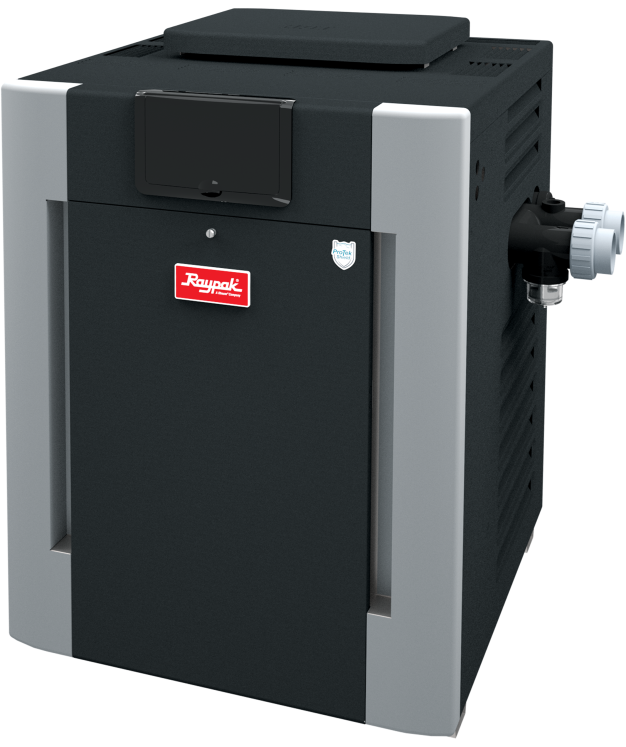 Details
Soak it all in, you deserve this.
The sleek and stylish Raypak Digital Gas Pool and Spa Heater features innovative technology designed to keep your pool or spa at the perfect temperature for your enjoyment. Built to withstand various weather conditions, this modern pool and spa heater is the perfect solution for environments requiring efficiency, convenience and versatility.
Thanks to a brilliant low-profile design, corrosion resistant cabinet made of galvanized metal, copper fin tube heat exchanger, and a bevy of advanced-engineered materials, enjoying your heater year round is a breeze.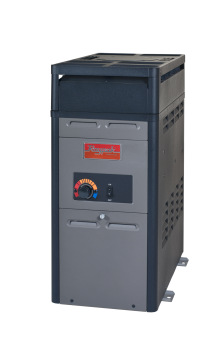 Details
The Raypak 106A is the perfect choice for above-ground pools and spas. This may be our smallest pool and spa heater, but its built to the same exacting standards as the rest of our products. Extend your swim season, open your pool earlier and close it later. Your pool is always ready when you have a Raypak on duty.
Features
PolyTuf Textured Powder Coating
Wind-Resistant Design
Polymer Headers
All-Copper-Fin-Tube Heat Exchanger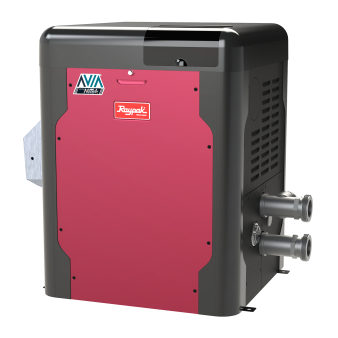 Details
Heat Smarter, Play Harder
Managing your pool heater has never been easier or smarter. AVIA is built with an innovative Wi-Fi enabled control system that allows you to manage your pool heater and one accessory through the Raymote app. No need for a separate control panel to manage your pool heater.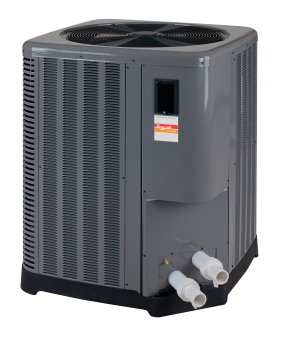 Details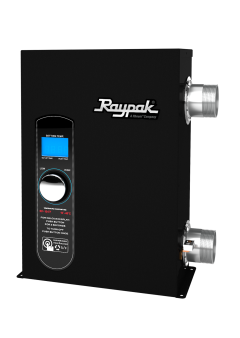 Details
The Electric 3-Series Titanium heater is the latest technology in pool and spa heating. The E3T is built with titanium heating elements and 316L stainless steel to withstand extreme pool water conditions, including salt water chlorinated pools. The E3T heater operates by utilizing the latest solid-state design and flow sensor technology. It has easy to use digital controls with diagnostics. The compact size makes it is easy to install for new construction or replacement installations.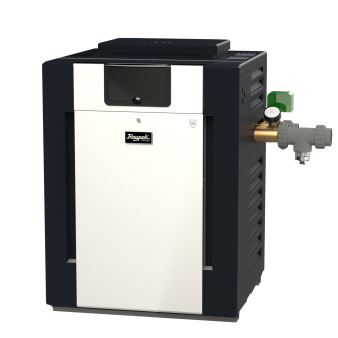 Details