NEW PRODUCT
pHin
Smart Water Care
For pools and hot tubs.
$469.00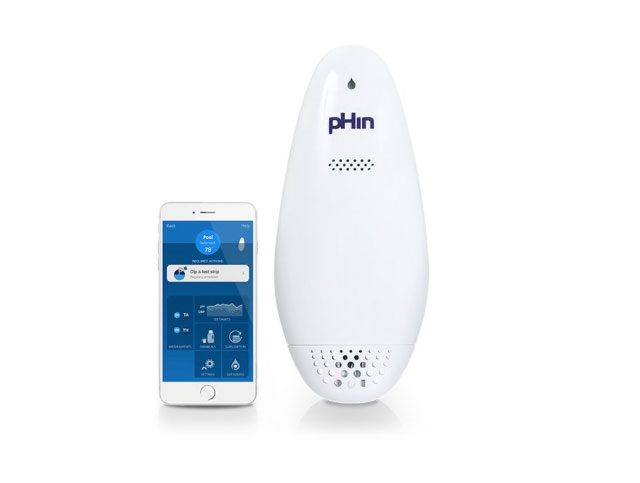 pHin Smart Monitor
For use in pools, hot tubs, & swim spas
Works with chlorine, salt, and bromine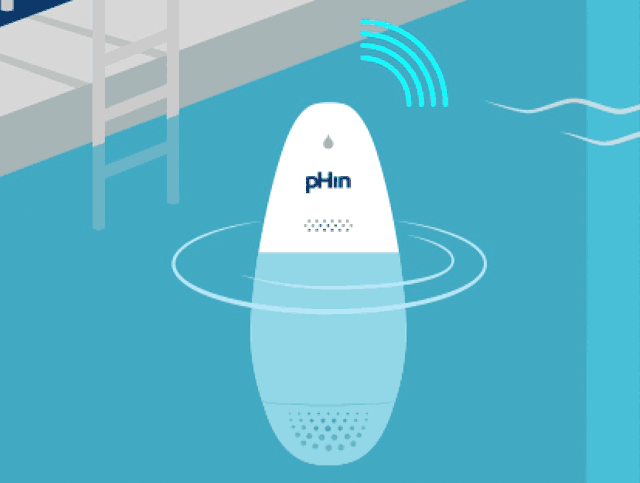 pHin Makes Pool Care Easy
pHin monitors your water continuously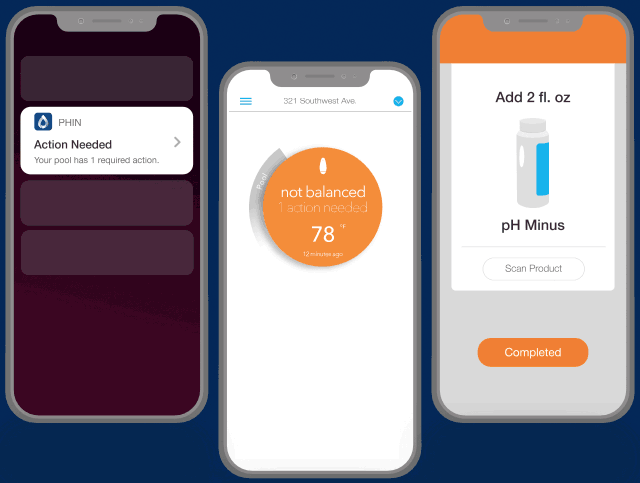 Automatic App Notifications
Relax and enjoy your water
pHin will alert you when you need to adjust your chemicals and let you know exactly how much of which chemical to use.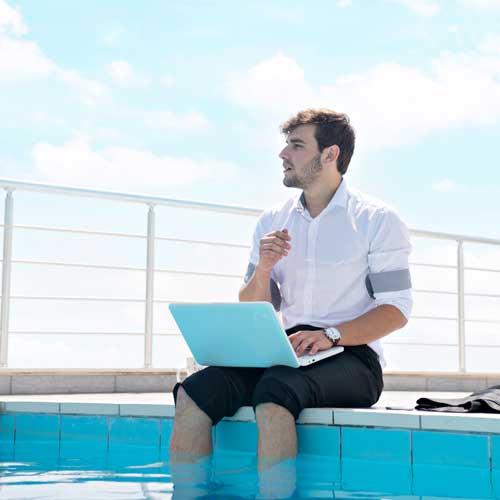 Poolmaster is now hiring!
Position Summary
Poolmaster is seeking a full-time service technician to perform swimming pool and spa maintenance within Toronto. Ideally the candidate will be reliable, punctual and have a strong work ethic. Previous pool and spa maintenance experience is a strong asset; however, it is not a requirement. Must be willing to work long hours and must be able to perform both as an individual and a team member. Poolmaster will provide you with the opportunity to grow within the company. Wages are based on experience.
Key Responsibilities
Open and close customer swimming pools/spas
Repair, replace and install pool equipment (pumps, motors, filters, etc.)
Cut and repair plumbing lines
Pool/spa maintenance (vacuuming, brushing, emptying skimmer/pump baskets, chemically balancing water)
Ensuring all work completed complies with regulated health and safety standards
Diagnose/troubleshoot pool/spa systems
Taking detailed work order notes of work completed/what future work the pool/spa needs
Reporting back to the office so service and invoicing can be processed
Other duties as assigned
Required Skills
Previous pool experience and equipment knowledge is preferred
Ability to handle physical demands of the job
Ability to work in variating weather conditions
Ability to work under pressure and maintain professional work performance
Ability to lift up to 60lbs
Ability to kneel and stand for long periods
Ability to learn quickly and follow instructions/procedures
Ability to work both as an individual and in a team environment
Attention to detail
Effective oral communication skills both with customers and coworkers
Customer service experience
Completion of high school
Transportation to and from work is required
MUST be punctual and reliable
Must speak English
Additional Requirements
MUST HAVE A VALID DRIVERS LICENSE AND A CLEAN DRIVING RECORD VERIFIED BY DRIVERS ABSTRACT
Trade experience in electrical, mechanical or plumbing / Landscaping or construction experience / Concrete and tiling experience / Liner preparation and installation – are all assets but not requirements
Transportation to and from work is required
Locations
Residential
Condominiums
Apartment Buildings
Hotels
Benefits
Competitive job rates
Additional work hours available
Opportunity for growth within the company and acquiring new trade skills
Pay is weekly with direct deposit
Opportunity for benefits and cell phone
Receive paid training
Poolmaster provides uniforms